Posted by Candice Evangeline on 2019 Nov 4th
Evangeline Rose Swim is proud to offer select styles in eco-friendly, biodegradable fabrics!
As a designer, its important to consider the impact our goods make on the world, not only in terms of satisfied customers, but also with regards to how the products affect the environment. In an effort to minimize our footprint, we are now offering select styles in biodegradable fabric and are looking forward to the continued use the finest fabrics that hold a minimal environmental impact.
About our newest Swimwear fabrics
Light C02:
All of the black suits in this collection are made of light C02. This fabric is composed of Nylon 6.6 which is Brazilian technology and is formulated to to allow clothing made from it quickly decompose when disposed of in landfills. The same breakdown would have before taken decades to occur. Now 50% of decomposition happens in the first year, with full decomposition occurring by year three.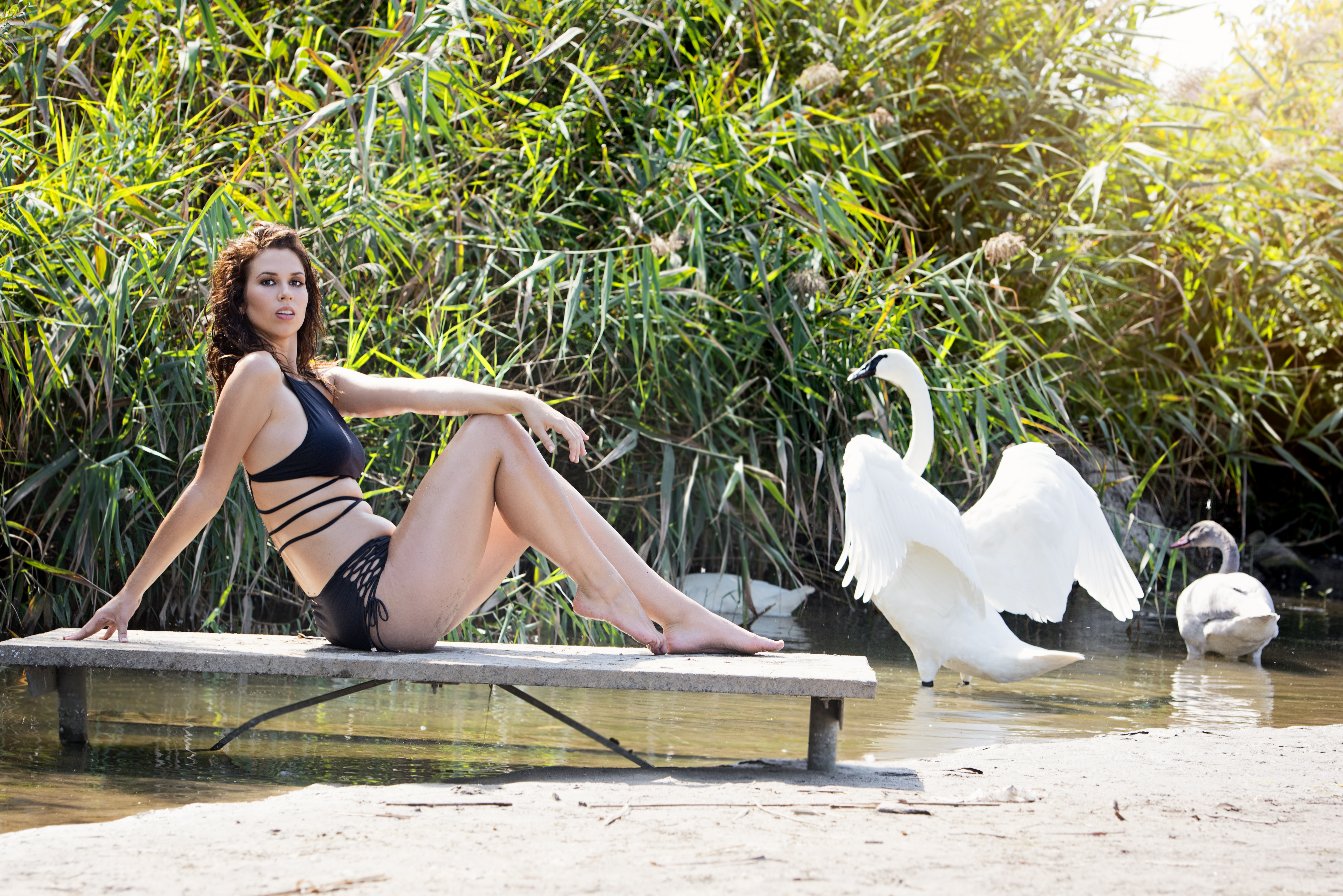 Visually, this fabric has an incredibly smooth texture and provides extreme comfort next to skin. It offers UV protection of 50+ and is free from toxins, carrying the Oeko-Tex 100 Class I certification. This fabric has a very generous stretch and therefore, pieces made from this fabric fit generously and comfortably. If you are between sizes, we recommend going for the size down when choosing styles in this fabric.
Sublime:
The pineapple printed suits are made from sublime fabric that is a knitted polyester fabric with elastane and is specifically used for heat transfer or sublime printing. This fabric is easy to care for and does not wrinkle. The polyester composition has low moisture absorption and tends to dry quickly.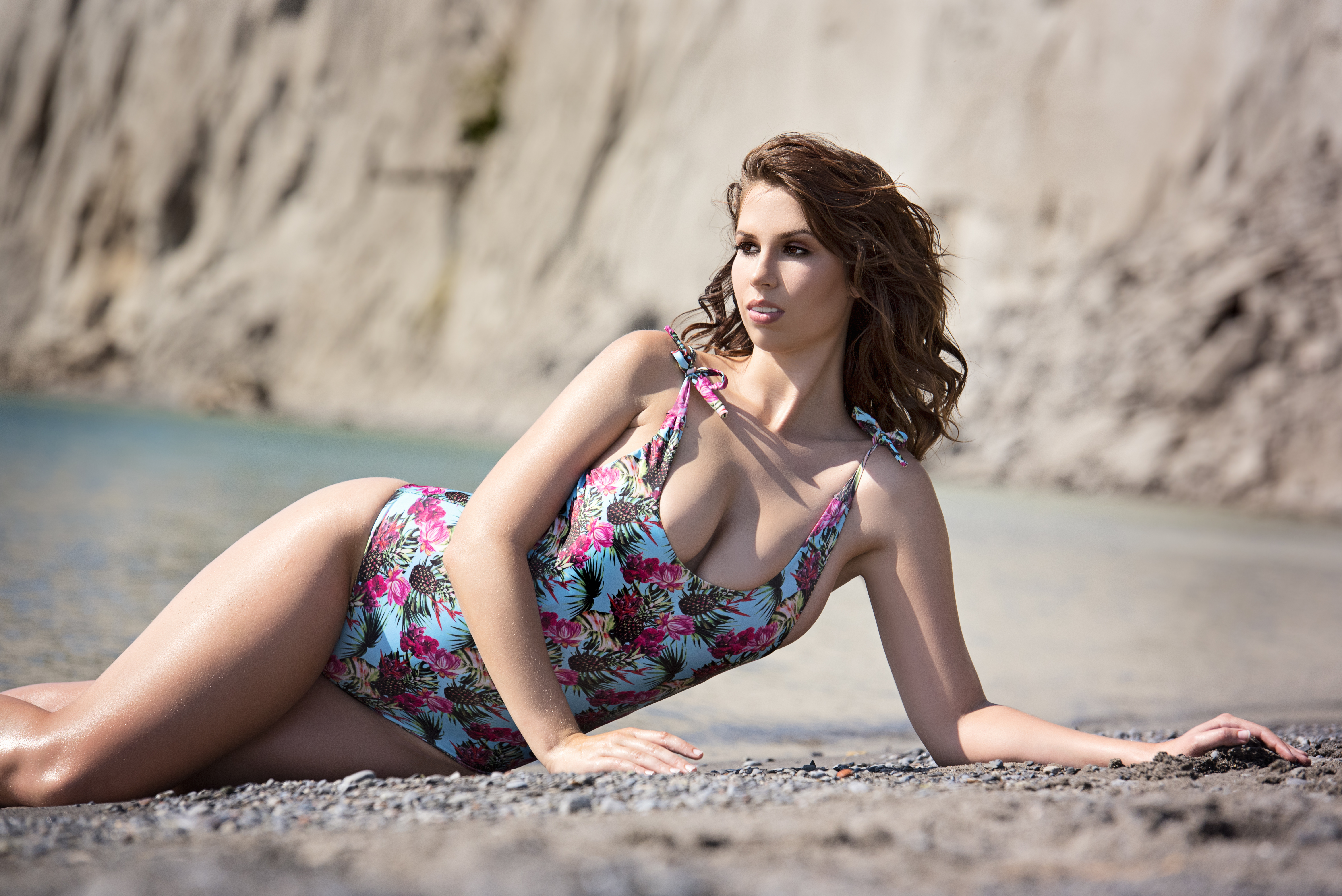 This fabric is sturdy and offers good support as is stretches less than the Light C02 fabric. The fit is less generous as a result, and we recommend going up a size when choosing this fun pineapple print. All suits in this fabric are very limited edition and are already selling out in some sizes. Get yours now before they are gone!
Care:

After care of swimwear is of utmost importance and will increase the longevity of your suit. Special care is needed when washing your fine swimwear. Always follow the instructions on the label. Swimwear should be washed immediately after use, by hand. Washing by hand protects the delicate laces and trims. For a limited time, a free Forever New swimwear wash will be sent with all purchases. This is a gentle detergent that neutralizes salt and chlorine.
Although a detergent can help neutralize chlorine, it is recommended that you avoid prolonged wear in heavily chlorinated water, like public pools and hot tubs.
Avoid contact with chlorine, sunscreen and tanning oils
Rinse swimwear after each use and wash with Forever New regularly after use
Wash in cold water, do not wring or let soak overnight (or long periods of time - 10-20 minutes is plenty)
Do not dry or tumble dry in dryer, lay flat on a towel or hang
Only put away swimwear once its completely dry
Should you have any questions about the fabrics, fit or anything else, click the chat bar below to begin chatting via Facebook messenger. If you don't use Facebook, please contact us via email.